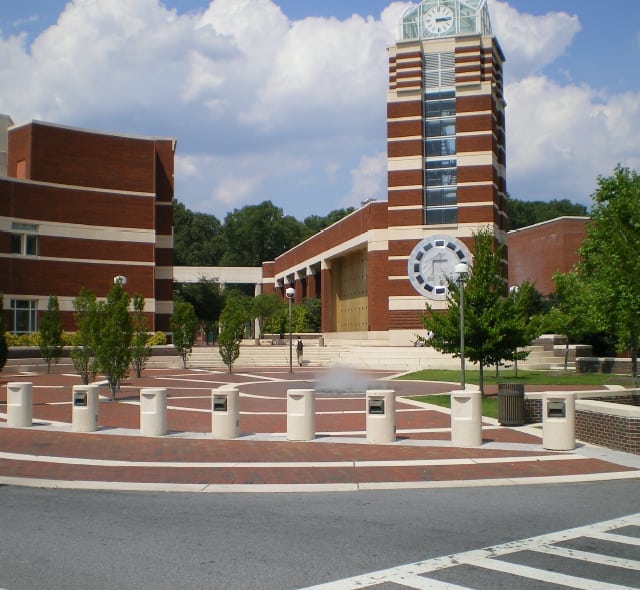 About Us
Fred Adams Paving Company is proud to have been serving the paving and hardscaping needs of commercial and residential clients throughout North Carolina for more than 30 years. Our company was founded in 1984 with a focus on providing interlocking paver installation. In the time since, FAP has grown to provide a wealth of paving services to a wide variety of clients. These services include unit pavers, slabs, natural pavers, permeable pavers, roof gardens, grass and reinforced turf systems, retaining walls, and stamped concrete.
When the weather is nice in North Carolina, there's no better place to enjoy it than the privacy and comfort of your own backyard. For something as important as the design and construction of hardscapes and paving, you need to trust the contractor you hire. When you choose Fred Adams Paving Company, you're working with a company that has decades of experience making North Carolina customers happy. Fred Adams Paving Company offers an unmatched selection, quality craftsmanship, and competitive pricing to ensure you get exactly what you want without breaking the bank.
The quality of our work speaks for itself and can be seen through our extensive range of projects in North Carolina. These include NC State University's Brickyard, the Fayetteville Street Mall Revitalization, Duke University's Tower View Drive, UNC-Chapel Hill's Student Union, Wake Medical Centers, PPD Headquarters in Wilmington, and American Tobacco in Durham.
We're proud of the work we do and even more so with how we do business. Learn more about our core values, our services, and how they shape who we are as a company.